Medical Billing Job in Phoenix, Arizona : AZ 85008
Looking for Medical Billing Jobs? See currently available Medical Billing job openings on medical-billing.jobs.net . Browse the current listings and fill out job applications.
medical-billing.jobs.net is the starting point for a job search in any medical billing job . We provide job resources for Medical Billing positions throughout the industry. medical-billing.jobs.net also provides Medical Billing jobs listings from around the United States. Job seekers can search and apply for jobs in Medical Billing by either city or state.
medical-billing.jobs.net is a medical billing job search resource for job seekers. Here you can easily find all Medical Billing jobs, post a resume, and research your career.
Get started on your medical billing job search on medical-billing.jobs.net today.
Medical Billing Specialist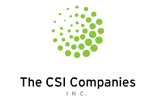 The CSI Companies
Finance
Phoenix
Arizona
85008
Medical Billing Specialist Job Description
CSI Health is actively seeking a Medical Billing Specialist for our client located in the Phoenix, AZ area!
Hours: Monday- Friday, 7AM- 3:30PM
Pay: $15.00/hour
Duration: Contract through May 2018; potential for extension or to convert perm
Details:
Be part of our growing team at our brand new Phoenix facility, as a Medical Billing Specialist for our Infusion Accounts Receivable (A/R) Department, you will be responsible for completing Patient Financial Services (PFS) tasks such as billing and/or accounts receivable follow-up with payers and maintaining quality and productivity requirements as outlined in the position performance expectations.
You will process and submit accurate and timely claims to payers, analyze and research unpaid claims, and assist in the resolution of denials, partial payments, and payment variances.
Key Responsibilities:
Maintain and release all-ship-verified claims for all third party claim (commercial or government) accounts within established time frame as assigned
Resolve errors and make claim edits assigned in work queues
Follow work list prioritization of accounts as established by department policies and procedures for resolving accounts and/or submitting claims
Contact payers and patients when necessary for PFS processes
Request relevant information from appropriate Revenue Cycle and clinical departments as required through the course of the PFS processes
Make necessary adjustments to patient demographic, insurance, and account balance information
Complete A/R adjustments where permitted and appropriate; request other adjustments where permitted and appropriate
Comply with and adhere to all regulatory compliance areas, policies and procedures (including HIPAA and PCI compliance requirements), and "leading practices"
Experience:
1+ years performing healthcare reimbursement or medical insurance billing
1+ years working with Microsoft Office, specifically Excel, Outlook and Word
Prior related healthcare Revenue Cycle experience, preferably within Collections and Billing
Knowledge of healthcare billing, collections practices, and/or infusion service
Exceptional communication, customer service skills, and phone etiquette
Familiarity with customer service expectations, computer processing, and medical and billing office terminology
Education:
Verifiable High School diploma or GED is required.
Phoenix Medical Billing Job
Medical Billing Specialist Job Requirements
Apply to this Phoenix Medical Billing Job